Privacy Policy
Privacy matters to Fræðagarður
Strong privacy policy is a priority for Fræðagarður, and we place great emphasis on respecting the rights of individuals and that all processing of personal information is always in accordance with the regulations in force at all times, as well as in accordance with best practices.
This privacy statement states how Fræðagarður – Union of University Graduates, kt. 491079-0459, Borgartúni 6, handles processing, e.g. collection, registration, storage and sharing of personally identifiable information about individuals (hereinafter also referred to as "you"). The statement mainly deals with the processing of personal information about Fræðagarður's members and individuals who visit the association's website, www.fraedagardur.is, or register on the union's mailing list, whether the information is stored electronically, on paper, or by other means. This includes the processing of data in relation to the following BHM funds: BHM Vacation Fund (OBHM), BHM Support Fund (STBHM), BHM Sickness Benefit Fund (SKBHM), Starfsþróunarsetur háskólamanna (STH) - Work Development Centre for University Graduates, Starfsmenntunarsjóður (STRÍB) - Vocational Education Fund.
Fræðagarður processes personal data in accordance with the applicable personal data protection legislation in Iceland at any given time, as well as the relevant acts of the Agreement on the European Economic Area. Fræðagarður's privacy statement is reviewed regularly and updated if necessary.
Collection of Personal Data
What personal information does Fræðagarður collect and whom from?
Fræðagarður collects, as applicable in each case, the following personal information in particular:
Identity and contact information, e.g. name and social security number, address, nationality, email, phone number and communication history
Confirmation of university education
Financial information, e.g. payment information, where applicable, payslips
Technical information, e.g. IP address
Digital footprints, e.g. online behavior
Information in connection with the choice of marketing
Conversations through social media and possible online chat
Information through Þjóðskrá - the National Register
Fræðagarður also collects, as appropriate, the following personal information that could be classified as sensitive personal information:
Membership of a trade union, where applicable, health information in relation to individual cases of members.

From whom does Fræðagarður collect your personal information?
We collect personal information from you and in certain cases from third parties, such as employers and governments. Under no circumstances does Fræðagarður collect personal information about children.
Processing Personal Data
For what purposes does Fræðagarður collect personal data?
Fræðagarður places emphasis on processing only the personal data that is necessary in accordance with the purpose behind the collection of the information. Fræðagarður does not further process personal data for unrelated purposes unless the individual is notified of this and the authorization on which the processing is based.
Fræðagarður processes personal data mainly for the purpose of
Calculating membership fees, fund contributions and to assess members' rights
Communicating with and protecting the interests of members, i.e. through mailing lists related to the activities of Fræðagarður
Sending out important notifications, e.g. for the processing of applications and changes to fund rules or to send out service or attitude surveys
Doing marketing
Performing analysis of wage statistics based on information on premiums
Responding to enquiries, complaints and compliments from individuals
Fulfilling the legal obligation that rests on Fræðagarður, such as in relation to accounting and returns to the tax authorities
Enabling the members of Fræðagarður to vote for representative positions within the association.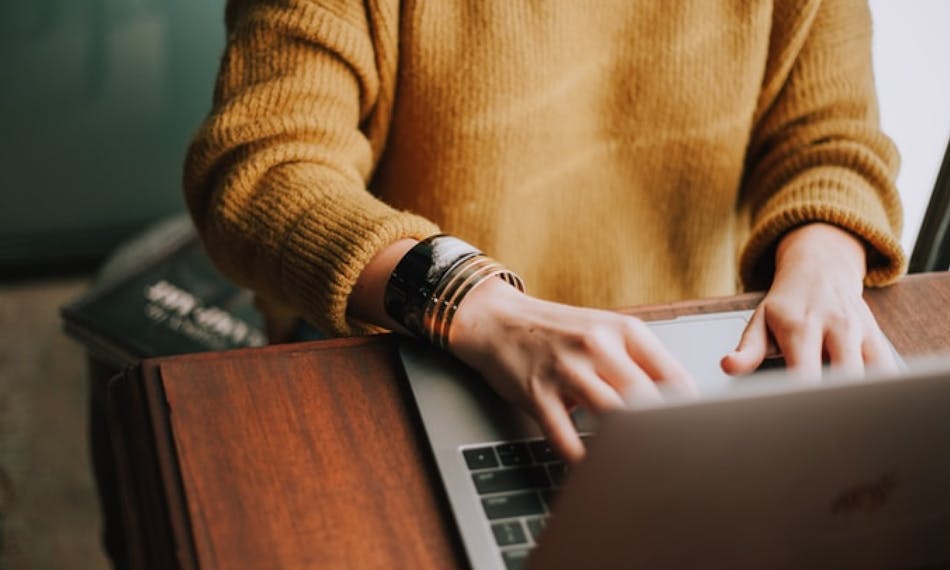 The Fræðagarður Website
When you use the Fræðagarður website, no personally identifiable information is collected about your use.
Web traffic is measured by Plausible's service, which does not rely on permanent cookies or anything else that could be used to map the usage patterns of individual users. In this way, only information is collected about how often individual pages are viewed and for how long.
Legal Basis for Processing
Fræðagarður collects and processes personal data based on the following sources:
To fulfill a contractual obligation. This authorisation mainly applies to processing in connection with collective agreements and other agreements made by the association.
To comply with a legal obligation. This authorisation is particularly relevant in relation to data covered by the Accounting Act.
To protect the legitimate interests of the company. This authority is particularly relevant in relation to the collection of default claims.
Fræðagarður stores personal data for the time necessary to fulfill the purpose of the processing as described above. The information that is considered accounting data is stored for seven years according to the Accounting Act no. 145/1994.
Sharing of Personal Information
When does Fræðagarður share your personal information with third parties and why?
Under no circumstances does Fræðagarður sell personal information about you. Fræðagarður only shares personal information to third parties where it is required by law or in the case of a service provider, agent or contractor hired by Fræðagarður to perform predetermined work. Examples include entities that:
Perform analytics and send targeted advertising
Handle information technology
Handle legal services
If a party to which Fræðagarður communicates personal information is considered to be a processing party, the company enters into a processing agreement with the relevant party. Processing agreements stipulate, among other things, the obligation of processors to keep personal information secure and not to use it for other purposes. Fræðagarður also shares personal information with third parties when this is necessary to protect the Association's legitimate interests, such as when collecting a default claim.
In cases where the cases of individual members are shared with a third party, this is always done with the informed consent of the member in question, as long as it is a special case that concerns him.
The privacy statement does not cover the information or processing of third parties, but we have no control over nor are we responsible for their use, publication or other doings. We therefore encourage you to familiarize yourself with the privacy statements of third parties, i.e. on web hosts of the pages that can refer to our privacy statement, software companies such as Facebook, Google and Microsoft.
Security Matters
Security of personal information and notification of security breaches
Security in the processing of personal information is important to Fræðagarður and we have taken appropriate technical and organizational security measures to ensure the protection of your personal information in line with our security policy. In the event of a security breach involving your personal information and such breach is deemed to pose a significant risk to your freedom and rights, we will notify you without undue delay. In this sense, a security breach is considered an event that results in the loss or destruction of your personal information, its alteration, disclosure or unauthorized access to it.
Here, however, we would like underline the fact that the personal information you share with us on social media, e.g. Fræðagarður's Facebook page, is public information and not under the control of the Association, as Fræðagarður has no control over such information nor is it responsible for its use or publication. If you do not wish to share that information with other users or the provider of the social media service, please do not share the information on our social media channels.
We also encourage you to familiarize yourself with the privacy statements of these parties, Facebook, Google and Microsoft. Please note that when you visit our Facebook page, it is possible that Facebook places cookies on your device for analytical purposes.
Your Rights
Subject to the conditions that are further discussed in the current legislation on personal privacy, you have the right to:
Get information about what personal data Fræðagarður has registered about you and its origin, as well as information about how your personal data is processed,
Access the personal information being processed, or request that it be sent to a third party,
Have your personal information updated and corrected if necessary,
Request that Fræðagarður delete your personal information if there is no objective or legal obligation to preserve it,
Object if you wish to restrict or prevent the processing of your personal data,
Get information on whether automatic decision-making is carried out, on what grounds such decision-making is based and a review of automatic decision-making,
Withdraw your consent that Fræðagarður may collect, record, process or store your personal data, when processing is based on that authorization.
If you want to exercise your rights, you can send a written enquiry to personuverndarfulltrui@bhm.is. We will acknowledge receipt of the request and normally respond to requests within one month of receipt. If it is not possible to respond within one month, we will notify you of a delay in processing within one month. No fee is charged when individuals exercise their rights in accordance with the above, except in cases where the request is considered excessive or obviously unjustified.
You also have the right to file a complaint to Persónuvernd if you see reason to do so. Information about Persónuvernd can be found on their website.
More Information
If you would like to receive more information about issues related to your personal information, we suggest that you contact BHM's privacy representative, who will handle the matter on behalf of Fræðagarður, via the email address personuverndarfulltrui@bhm.is or send us an enquiry.